Ferne Sapp:  Wow, can you believe that it has been twenty years since your accepting the opportunity to serve in vocation at Mount Moriah Church?
Daphne Thompson:  I really can't believe it.  But yes, it's been twenty years.
FS:  So, talk to me, how did you come to Mount Moriah?
DT:  Well (chuckles), we came to the church in 1999. I wanted my children to be brought up in the church. I was a stay-at-home mom with my 2-year-old (Ryann) and my 4-year-old (Zachary) and an announcement was made during the church service for a job.  My husband, Mark nudged me, and I didn't understand why :-).  I was enjoying my time at home with the children and wondered if he was suggesting I go to work.  But then I realized what they were announcing was me – taxes, payroll.  I knew how to do that.  We all talked, I interviewed, and I found myself at work.  I started with a ½ day schedule and then as the children grew, I begin to spend more and more time at the Church.  When Dr. King became our Pastor, he noticed I was doing full time work and hours.  With my children now in school it became a natural fit to move into full-time work.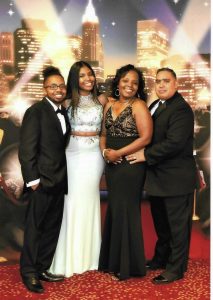 FS:  Twenty years, a lot has happened in twenty years.  Just to think you started in the Year 2000.  That was the year preceded by the panic of Y2K and here we are twenty years later in the year of a pandemic.  Would you say you've seen a lot change over the years at MMC?
DT:  Yes, a lot has changed, but a lot has remained the same.  I've experienced a lot of transition.  Transition that was difficult, but I was able to see the love of God through the people of Mount Moriah.  I'm thankful and grateful.  
FS:  What have been some of your highlights over the last twenty years?
DT:  Dad would visit from time to time.  He so enjoyed Dr. King's preaching and the solid Word that was coming from the pulpit.  It was a blessing to see him join and call my cousin, Anthony Ware, and tell him he just had to come to Mount Moriah.  So yes, it's been a blessing to enjoy where you worship and work.  The support of Mount Moriah as my son, Zach, battled with cancer was a highlight as well.  Dr. King was more than my Employer, he was my Pastor.  He made me see this was about more than just a job.  As an Employer he extended so much flexibility.  There were days when I would work from my son's hospital bed. I could not imagine going through those challenges without the support of Mount Moriah, but even more so without the staff of Mount Moriah.  They were there for me and my family.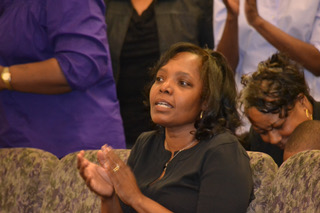 FS:  That wasn't the only time you saw the staff, your peers rally around you, right?
DT:  Yes, in 2014 Zach was in his senior year and the cancer had returned.  We went through surgery and again, Mount Moriah was there. Dr.  King showed once again that it was more than a job, he led the staff into fasting and praying.  Not just for my child, but even for other youth that were facing health challenges. It was also the year I was diagnosed with breast cancer.  The love and support were tremendous.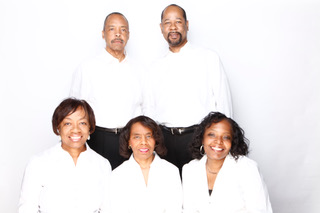 FS:  You serve as Accounting Manager and also provide Human Resources (HR) support.  What are the joys of your job?
DT:  I love the HR aspect because I love working with people and serving.  Hospitality is my love.  Punching numbers and getting out reports are a part of my job and that comes natural to me.  Numbers come easy to me.  I was pursuing a Certified Public Accountant (CPA) and would have been crunching numbers all day, but this job has brought an added element of joy to me.
FS:  Going forward, what do you see?
DT:  It's interesting, at the beginning of the year I would've been looking forward to seeing the new building, the new people, and getting ready for the influx that would come to the campus.  Now, I'm shifting.  In fact, I've shifted.  Now my view is on an online presence.  I had already started working with vendors from more of an online perspective but now I am looking for more ways to work online with those we serve.  I've been amping up my knowledge with ACS, which is our church management software.  Looking for ways to serve the members through eGiving and helping them to stay connected.  I'm now focusing on how to serve people, not just in person but also in an online environment.  For me, it's all about serving the people.
FS:  Well, congratulations!  Congratulations on twenty years of serving the place and the people of God.
DT:  Thank you.  It's been a great twenty years.  I have no regrets, from the nudge in service until today.  Working at Mount Moriah has helped me to grow spiritually.  It has blessed my marriage and my family.  My mantra is, "I work as unto the Lord" and that keeps me pressing and pushing forward.  God is still ordering and directing my steps.  I don't know what lies ahead, but I am always ready to do His will.